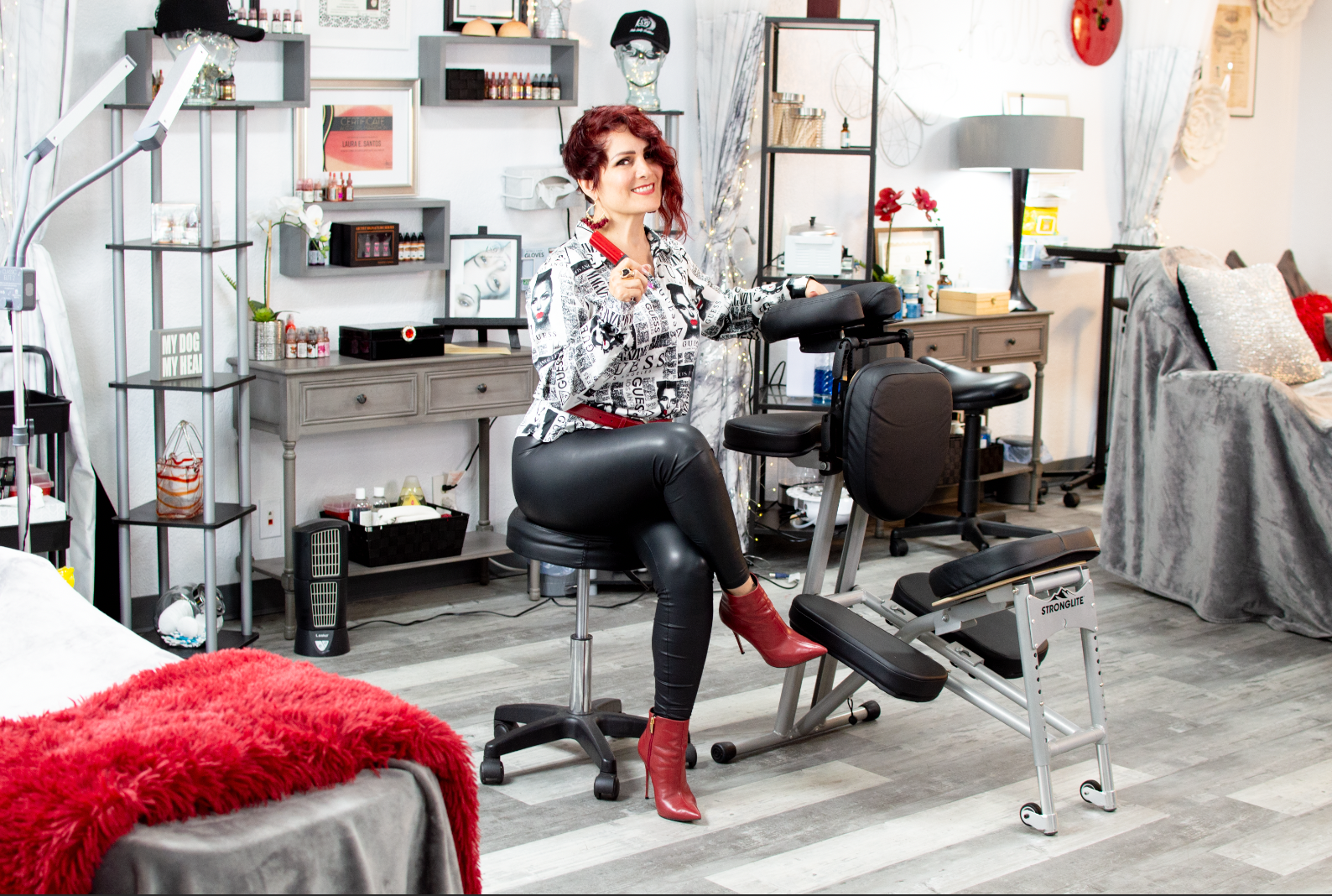 Laura E Santos is a pioneer in the Permanent Cosmetic industry, with over 26 years of experience. She has performed over 24,000 permanent makeup procedures, over 10,000 esthetic services, and has been a licensed aesthetician for over 14 years; #1596970. Laura is licensed in Austin TX and in Milwaukee WI.
Laura volunteered for two years in the department of regulation and licensing in Madison Wisconsin, being the first Aesthetician and Hispanic, on the board of directors.
Laura also has her masters and teaching diplomas from Premier Pigments in Dallas, TX since 2009. Laura has continued her education in from lips, areolas, scar camouflage eyeliner, and blush, just to name a few.
Laura has taught Permanent Cosmetic classes too many students in Milwaukee WI, over the years. Her most recent and upgraded certificates are Medical & Cosmetic tattooing by a well-known Teacher for 3D areola pigmentation, and SMP, because she wanted to be an expert in Scalp MicroPigmentation, seeing the need for this beautiful and rewarding service. Ink Scalp Goddess is planning certification trainings in the spring of 2021, please contact me for more information.
Laura is an entrepreneur and beauty lover by heart and credits her beauty to her paternal mom, Guela Amelia RIP.
At Ink Scalp Goddess, ALL Military Service Members receive a discount (as thanks for their service having a daughter in the Air Force herself). This also extends to police officers, firefighters, paramedics (as thanks for their service and dedication), senior citizens (as respect and giving back to the community), Team National (members only), and cancer Survivors (in memory of her father Armando Santos RIP).
Here at Ink Scalp Goddess we make sure you are treated with respect and undivided attention in a relaxed atmosphere.
Check out the complete procedure on how to avail of our services below. We follow a 3-step process dedicated to proper consultation and planning of the treatment each client requires. For us, cosmetic procedures are not a one-size-fits-all method. Therefore, we encourage every client to reach out and book a private consultation with Laura. Discuss your case with her and work out a plan that best fits your requirements. After all, personalized services often lead to the best results.
Save $200 On Scalp Micropigmentation Treatment
By Reserving Your Video Consultation Today!